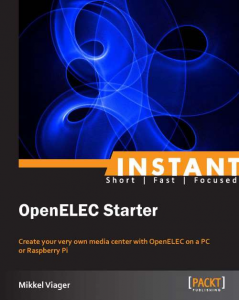 Based on my previous writings and experience with OpenELEC and XBMC, I was contacted by Packt publishing with an offer on writing a book on the subject.
I have never done an official publication like that before, but liked the idea and used some spare time on the project. Now, a lot of writing, editing and proof-reading later, the book has finally been published.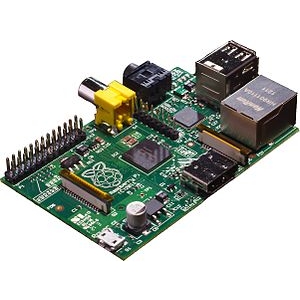 Update! (June 2013):
My new book "Instant OpenELEC Starter" has just been published!
This is a complete step-by-step guide on setting up your very own media center with OpenELEC on a PC or Raspberry Pi, at a very affordable price.
Grab it as an e-book from packt.com, or in paperback from here on Amazon.com, here on Amazon.co.uk, or order it at your local book store.
With my recent issues of running XBMC smoothly on the Raspberry Pi I almost gave up on the idea of setting up a HTPC on this platform, but decided to try out the OpenELEC distribution anyway.
And what a success it was!
If you don´t own a Raspberry Pi already, grab a cheap one here via Farnell UK.
UPDATE:
The new Raspberry Pi with 512MB RAM is now available!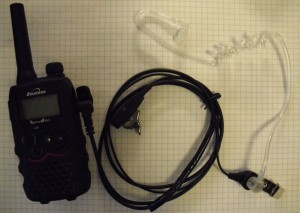 I recently bought a pair of Binatone Action 950 long range two-way communication radios (maybe I'll do a review once I have had time to get to know them), and wanted a discrete headset to go with them. For this, the acoustic tube systems are brilliant, as they not only have a transparent sound feed to the ear but also a push-to-talk button on the microphone.
Unfortunately, just because a headset has a 2.5mm jack it doesn't necessarily mean that it is compatible with Binatone radios. As an alternative to buying an officially compatible headset for 5 times the price, I reconfigured the wiring in my unofficial one and made this guide for others interested in doing the same.