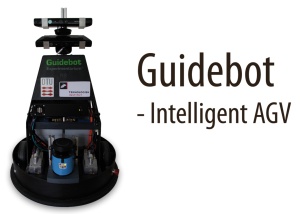 Almost a year ago i started working on the "Guidebot Project", as i prefer to call it. The project is a result of cooperation between the Danish Technological Institute and the Technical University of Denmark.
My task is to create a mobile robot capable of acting and maneuvering intelligently, based on interpretation of the immediate environment, carrying out logistical tasks by locating and moving trolleys.
Even though this is an ongoing project, it has already been presented for the public at numerous occasions. Here is a complete list with links to articles and vidoes: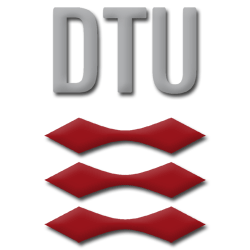 With the great success that came with uploading of my recent work with the Kinect, I've decided to also put up my Bachelor's thesis (which was actually available but well hidden out there already).
This work is however not based on a widely available system as the Kinect, but the general idea and software should be applicable to many generic setups including a standard 2D laser scanner with adequate scan rate. The project goal was the development of a plug-in for the Mobotware system used at the university, and the final result proved satisfactory in fulfilling the specified demands.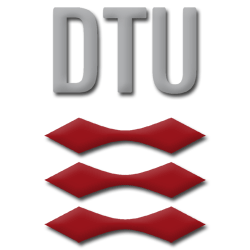 During 3 weeks of March this year I had some time to spare for a University project of my own choosing. As i have been eager to try out the Microsoft Kinect sensor (for anything but its intended purpose), it was an obvious choice for my project.
In my hunt for a more specific subject involving the Kinect, I became increasingly annoyed with the lack of specifications on sensor-usage of the device. Soon I realized that even a very basic datasheet could prove to be very useful for anyone wanting to get involved with the Kinect.