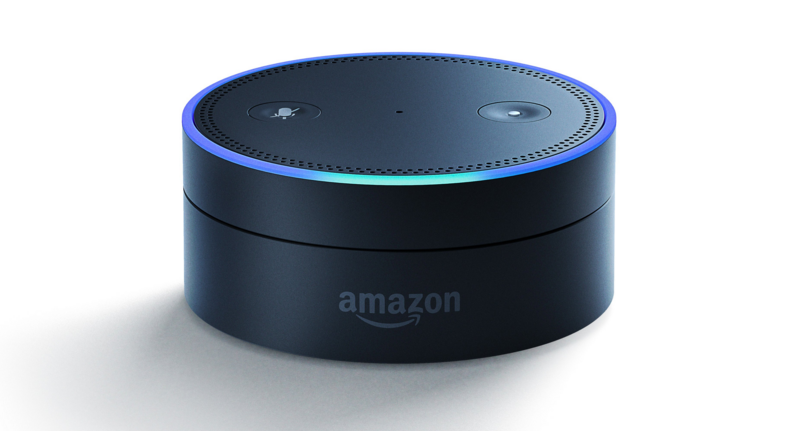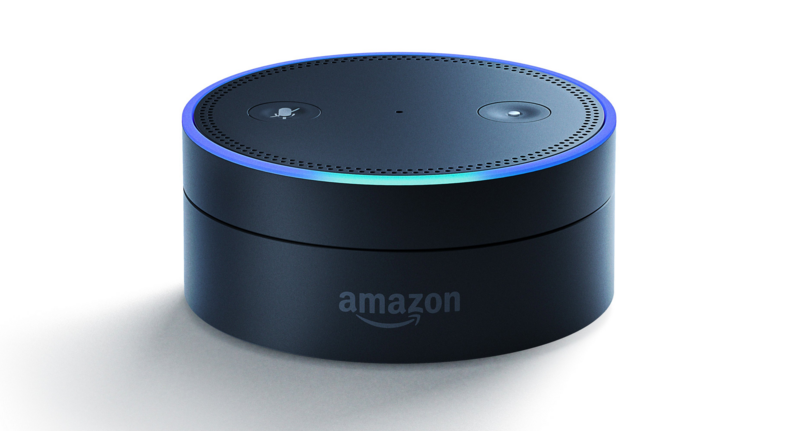 I recently aquired an Amazon Echo Dot, as I want to use for controlling my existing home automation setup with Alexa. However, I got stuck in the initial setup of the device, at the step where I connect it to WiFi, by using the smartphone app. Here is how I ended up solving this connection problem quite easily.
Connecting Amazon Echo Dot to WiFi
To do the first setup of the Amazon Echo Dot, after plugging it in for the first time, you need to download the app as stated in the quick start manual. After selecting the language of your device, you will need to choose the WiFi network you want Alexa to connect to. However, this 'connection' step may not work, resulting in just a white page in the Amazon Echo Dot app. This seems to be an issue mainly occurring on Samsung devices.
On my Android device (Samsung Galaxy S5), there was a very simple way to solve this connection problem, and start using my Amazon Echo Dot.
Leave the Alexa app and go to the 'Settings' app in your Android phone

Navigate to the 'WiFi' settings
Un-check the 'Smart network' setting
By un-checking the 'smart-network' setting, the Amazon Alexa configuration app was instantly able to see my WiFi networks, and to let me finish the configuration process.
Has the light ring on top of your Amazon Echo has turned blue, you may need to unplug its power and reconnect it, so the ring turns yellow, in order to reboot it to prepare it for WiFi setup.
If you have already un-checked the 'smart network' setting, it is probably something else that is preventing you from connecting your Amazon Echo Dot to your WiFi network. Depending on the make and model of your android phone, the setting to un-tick may be in a different menu. If you are on an iPhone, there may be a similar setting, but I am not sure about if this problem only occurs on Android.
If this solved your problem, please leave a comment on what you did exactly, to get past the problem with your Amazon Echo Dot being stuck in the white connection screen.
Update: Several people have reported that if the above solution did not work, the following may solve the problem (thank you, GT):
Navigate to the google play store, and find the list of your apps
Locate an app named "Google Web View" or "Android System Webview"
Make sure that this app is fully updated (or just uninstall and re-install)
It seems that the Amazon Alexa app uses the build in web browser to navigate to the configuration page for the Amazon Echo Dot, and this will only work if the build in web browser has been updated to the latest version.
Update: Yet another possible solution could be the following (thank you, Curtis):
Navigate to the Mobile Hotspot menu in your android phone settings
In MORE options, make sure that "WiFi sharing" is disabled.
When enabled, the Hotspot will route traffic through the WiFi. During this operation, the WiFi is actually going against the Echo WiFi Direct network, so you get a connection error when trying to connect to the Amazon Echo.
Update: One more possible solution could be the following (thank you Christina)
Make sure to disconnect from any VPN connections, before trying to set up your Amazon Echo.
Many VPN networks have limitations on ports, and may forward online traffic in a way that conflicts with what is expected by your Echo device.
Update: Thank you for all your comments! This post is becoming increasingly popular, and perhaps Amazon will at some point notice this significant problem with the Amazon Echo.
Please keep the comments coming, so Amazon may realize the importance of this issue.
Enjoy your new and fully functional Amazon Echo!